Comprehensive Dentistry in Cinco Ranch
We take great pride in offering a full suite of services to the Katy community. From preventive to restorative to cosmetic dentistry, we offer a variety of treatments for the youngest member in your family to the oldest. Whatever your smile goals, we'll design a personalized treatment plan to fit your unique needs, lifestyle, and budget.
contact us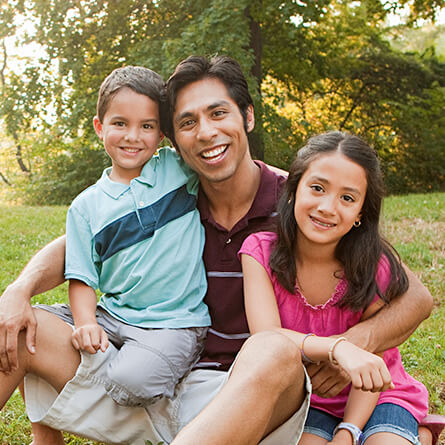 An ounce of prevention is worth a pound of cure. Preventive dental care is one of the key ingredients to great oral health. We recommend that you visit our dentist's office every six months, so we can clean your teeth and check for any potential oral diseases before they worsen requiring sometimes invasive and expensive dental treatment.
Oral Exams
Digital X-Rays with Low Radiation
Dental Cleanings
Dental Sealants
Fluoride Treatments
Oral Cancer Screenings
Athletic Mouthguards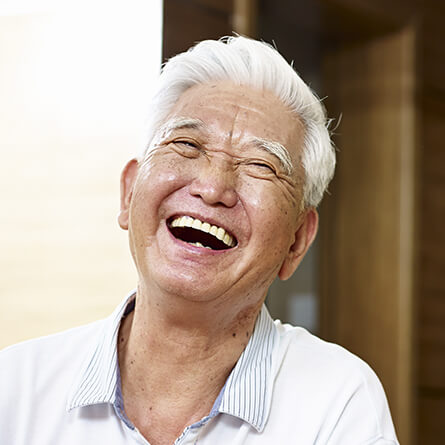 Periodontics
Taking care of your oral health doesn't just mean taking care of your teeth. Your gums play a major role in the wellness of your mouth! Periodontics covers treatments focused on the gums, including those meant to eliminate gum disease, remove diseased tissue, and reshape gums.
Scaling & Root Planing
Arestin® Gum Treatment
Gingivectomy/Gingivoplasty
Crown Lengthening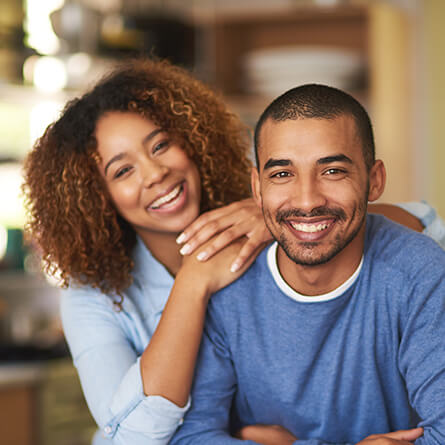 Cosmetic Dentistry
A smile is often linked with first impressions, and our team wants you to be able to put your best smile forward. Our cosmetic services can transform your smile in both dramatic and subtle ways. We'll work one-on-one with you to make your dream smile a reality.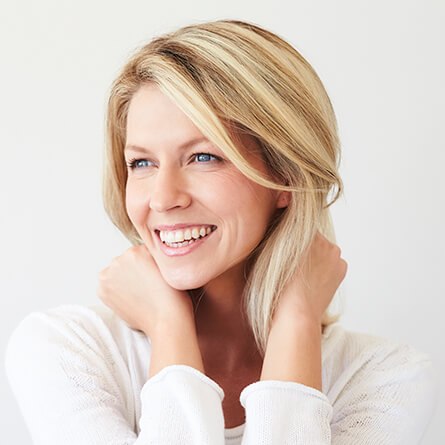 Restorative Dentistry
It's not uncommon for our teeth to need a little extra care from time to time. Our practice has a range of restorative options to treat minor to more complex dental issues. Whether you have missing teeth, a cavity, a chipped or cracked tooth, or another dental problem, our goal is to help you get back to enjoying a healthy, fully functioning smile.
Tooth-Colored Fillings
Inlays/Onlays
Dental Crowns
Dental Bridges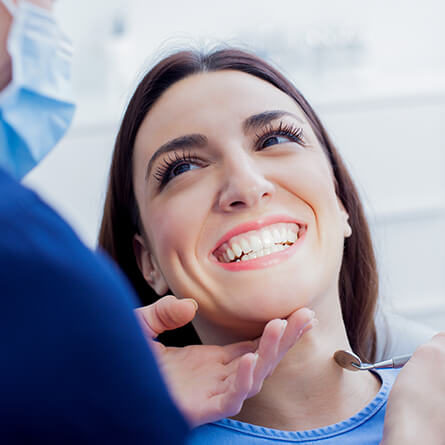 Oral Surgery
We know the word "surgery" might sound a little intimidating, but sometimes oral surgery is necessary to preserve your oral health. Before recommending oral surgery, we always consider all other options first, and if you are getting a procedure done, we carefully design your treatment plan to suit your specific needs and keep you comfortable.
Extractions (simple & surgical extractions)
Wisdom Tooth Surgery
Alveoloplasty
Socket Preservation with Bone Grafting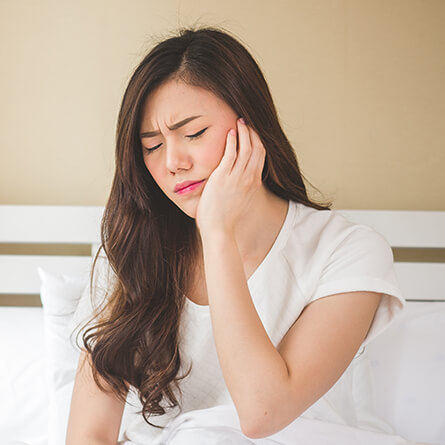 Endodontics
Endodontics is a field of dentistry that focuses on the soft, inside material of a tooth. Whenever that pulp tissue becomes infected, it can cause you pain and put you at risk of losing that tooth completely. We can provide gentle root canal therapy to help stop the infection from getting worse and to help you save your natural tooth.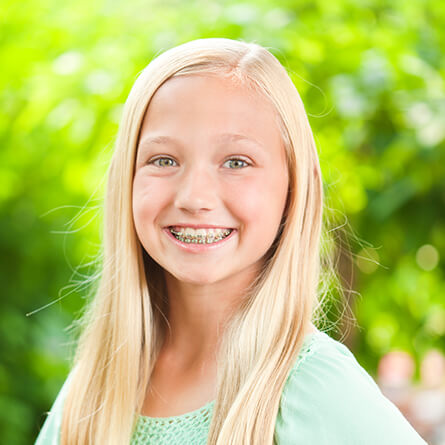 Orthodontics
Crooked teeth can not only affect your self-esteem, but also your overall oral health. With the help of our orthodontic treatments, you can enjoy life behind a straight, healthy, and confident smile. During your consultation, we'll help you choose an orthodontic option that's right for you.
Metal Braces

Traditional Braces
Self Ligating Braces

Invisible Braces

Ceramic Braces
Lingual Braces

Invisalign® Clear Aligners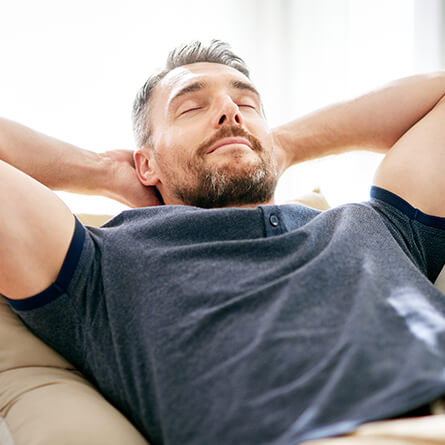 Sedation Dentistry
Do you feel anxious about receiving dental treatment? Sedation dentistry might be just what you're looking for to calm your nerves and get you through your appointment with ease. It's also a great option for those who have sensitive teeth, a sensitive gag reflex, or difficulty sitting in the dental chair for an extended period of time. With dental sedation, we can make your patient experience even more comfortable.
Nitrous Oxide Sedation
Oral Sedation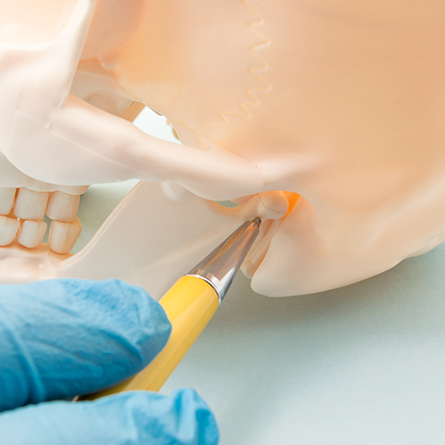 TMJ
TMJ is the abbrevation for the temporomandibular joints, which help control jaw movement and come into play when you chew and speak. If you constantly grind your teeth at night (a condition called bruxism), you can wear down these joints and experience pain in those areas. We can help prevent further damage with a custom-made mouthguard.
Occlusal Guards for Bruxism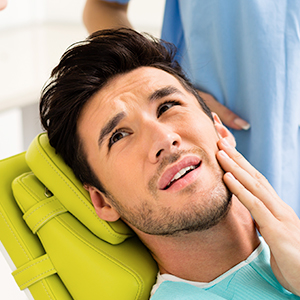 Dental emergencies seem to happen at the most inconvenient times, but you can always count on us to be there if one occurs. If you have an emergency, we don't want you to have to wait in pain until your next appointment. We leave room in our schedules to see you the same day you call.
We encourage you to save our number 832-913-5542 in your phone in case of an emergency, so you can get in touch with us as soon as possible.