Meet Your Local Dentists in Katy, TX
At Cinco Ranch Smiles & Braces, our Katy family dentists' goal is to provide our patients with exceptional oral health care in a friendly and caring environment. We believe in educating and encouraging them toward a state of optimal oral health. We also aim to enhance their self-confidence, overall wellbeing, and quality of life. Being committed to our goal, our team ensures a positive and pleasant experience so that our patients may enjoy a lifetime of healthy and beautiful smiles. Let our Cinco Ranch dentist in Katy, TX help you and your family today!
Meet Our Husband & Wife Dental Team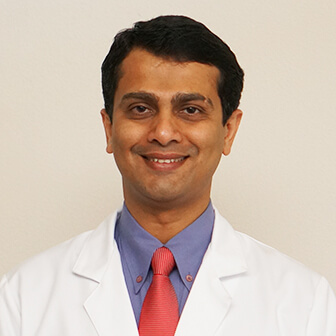 Dr. Ryan D. Menezes
Dr. Ryan Menezes graduated from the prestigious University of Pennsylvania School of Dental Medicine. Previously, he attended dental school and completed an orthodontic residency program in India, where he practiced for eight years before moving to the United States to further his career.
After having worked as an associate dentist in private dental practices for several years, Dr. Menezes acquired this practice in December 2017. As a board certified dentist, he provides a wide scope of dental services, and he has a special interest in orthodontics. Dr. Menezes believes in practicing minimally invasive dentistry and offering quality dental care in a gentle, comfortable environment.
Dr. Menezes stays on top of the latest techniques and materials in the industry through regular continuing education courses. He is a member of the American Dental Association, Academy of General Dentistry, and Greater Houston Dental Society.
In his free time, he enjoys photography, travel, and time spent with his daughter.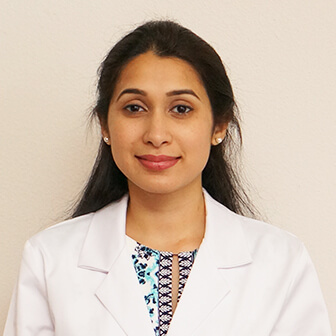 Dr. Andrea S. Fernandes
Dr. Andrea Fernandes earned her dental doctorate from the University of Pennsylvania School of Dental Medicine. Before moving to the United States, she was a practicing dentist in India.
A board certified dentist, Dr. Fernandes practices the whole gamut of general dentistry, and she has a special interest in cosmetic dentistry. She frequently pursues continuing education in order to stay updated with advancements in dental techniques and materials. Dr. Fernandes is member of the American Dental Association, Academy of General Dentistry, and Greater Houston Dental Society.
When not at work, Dr. Fernandes enjoys practicing yoga, cooking and baking, and spending time with her daughter.
Homey Atmosphere
We believe in helping our patients enjoy their journey to a healthier smile, which is why we designed our office to help you feel at home. When you walk into our office you'll always be greeted with a smile, and a warm, welcoming environment. We want you to feel relaxed and at ease throughout your appointment, and have a variety of amenities for you to enjoy while you're with us.
Complimentary Beverages
Music Headphones
Office-Wide WiFi
Soft Blankets
Soothing Aromatherapy
TVs with Netflix
& More
Convenient, Family-Friendly Scheduling
We understand that it can be difficult to fit dental appointments into an already busy schedule. We offer extended office hours Monday through Friday, so you don't always have to miss work or school to get the care you need. We also offer block appointments to take care of your entire family in one visit. Contact our office to plan a time for your family's block appointment!
schedule your appointment