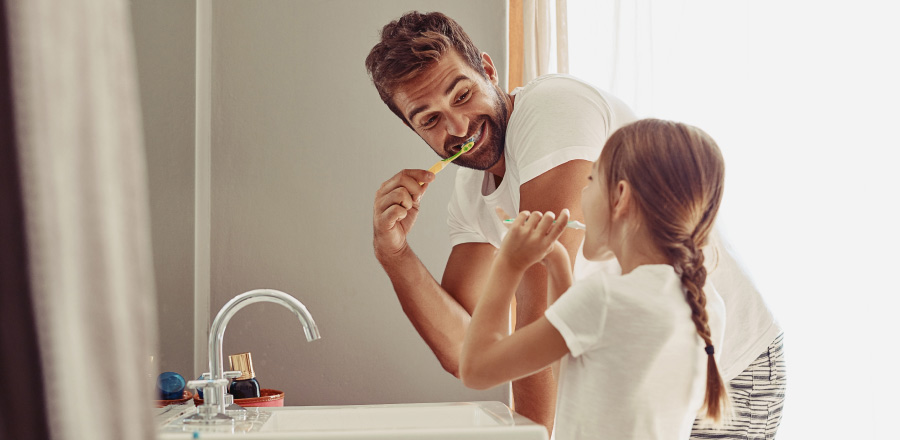 Summer is over and the transition back to school can be a bumpy one for kids and parents alike. Don't let your kids' oral hygiene get lost in the shuffle of new school supplies, team tryouts and homework assignments. To help you manage the struggle of ensuring that your kids care for their oral hygiene, we've put together the following list of hacks to encourage kids to brush their teeth.
Make a Routine

Many of our team at Cinco Ranch Smiles & Braces have kids ourselves, so we know that it can be difficult to get things running smoothly at the start of the school year. However, creating a regular routine can help kids remember to brush their teeth. If possible, help your kids establish the habit of brushing their teeth at the same time each morning and night. This will take some of the stress out of both getting ready for school and getting to bed on time.

Give Kids Ownership

As kids grow, they tend to want more independence. If you believe your kids are old enough, teach them about why brushing teeth and caring for their oral hygiene is important. This can help them take ownership of their own oral health.

Add a Little Fun

Tooth brushing doesn't have to be mundane! Switch things up by allowing your kids to choose their own toothbrush colors or wacky toothpaste flavors. Even better, designate a song for toothbrushing and turn oral hygiene into a dance party.

Use a Rewards System

If it makes sense for your family, a good way to motivate kids to brush teeth on their own is to create a rewards system. No matter the prize, this can help keep kids accountable and encourage them to take an interest in their own oral health.

Get the Whole Family Involved

Brushing with older siblings or a parent may be all it takes to encourage younger kids to brush their own teeth.
Does your family have your own dental hack for getting your kids to brush? We'd love to hear about it! To ask our team any questions or to schedule your next appointment, contact us today.