Dental Exams

in Katy, TX

Quality preventative care is one of the best things you can do to keep your smile as healthy as possible. Cinco Ranch Smiles & Braces offers comprehensive dental exams in Katy that can help you prevent potential dental problems and catch them early. We want to do everything we can to help you keep your teeth and gums clean and healthy. Give our friendly front office team a call today to schedule your next preventative dental exam!

Contact Us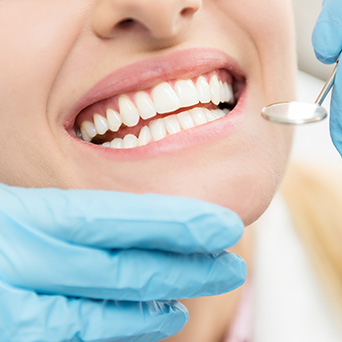 What happens during an oral exam?
The bulk of a routine exam and cleaning is usually performed by a dental hygienist, who will begin the appointment by asking if there is anything in particular they should know about. This is the perfect opportunity to ask questions, point out things that are bothering you, or mention if you have dental-related anxiety. Next, the hygienist will begin the cleaning process by gently scraping the plaque and tartar that has built up in hard to reach places before cleaning each tooth with a special tooth polish. Then, the hygienist will use a small mirror to inspect the teeth and gums for signs of tooth decay, inflammation, infection, and other problems.
Your dentist will then come in to complete the next part of the exam, where they can check for more potential issues, like oral cancer. They will also examine any X-rays that were taken during the appointment to ensure that there are no underlying problems with your teeth or jaw. Finally, your dentist will talk with you about any diagnoses or treatments if necessary, and allow you to voice any further questions or concerns you may have.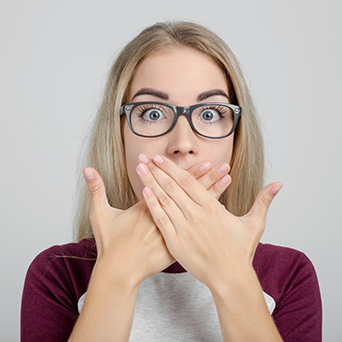 Does an oral exam hurt?
Dental exams are not considered painful. Some patients who have very sensitive gums may experience a little pain if plaque has to be removed from around the gum line, but you can always tell our team that you have sensitive teeth or gums and we will do our best to be careful.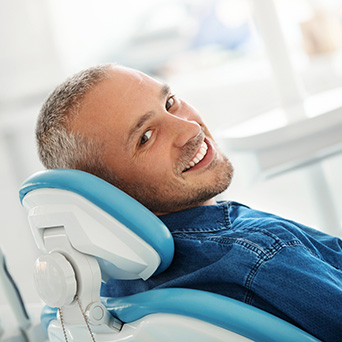 How long does a dental exam take?
It varies from patient to patient, but routine appointments almost always take less than one hour. Cinco Ranch Smiles & Braces offers same-day treatments post-diagnosis for certain dental concerns, so if it is determined that an additional dental treatment is needed, we can get started on it right away.
Need to schedule a biannual preventative exam in or near Katy, TX? Get in touch with our front office team today!
Get in Touch