Routine Dental Cleaning in Katy, TX
Routine dental cleanings and exams are an important part of preventive dental care, and they are among the most common services that dental practices provide. If it's time for your next biannual dental cleaning and exam, please get in touch with our team so we can get your appointment scheduled!
Get In Touch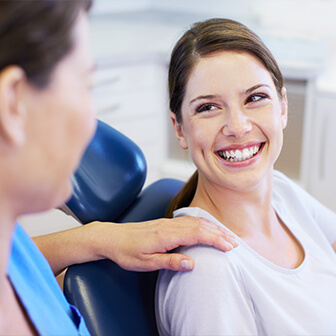 How often should I get a dental cleaning?
Our recommendation for every patient is to come in for a routine exam and dental cleaning at least twice a year, regardless of how well you clean your teeth at home or the current status of your oral health. This allows us to remove plaque buildup in hard to reach places that can't usually be cleaned through brushing alone. We also check for inflammation, tooth decay, and other problems and the sooner these problems are diagnosed, the better. For some patients, usually patients suffering from gum disease, we might recommend coming to see us three to four times per year.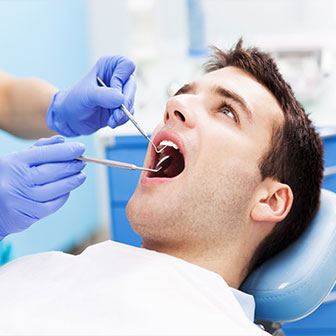 What is the dental cleaning process?
The first step in a routine dentist appointment is the exam portion, where the hygienist will use a small mirror to check the teeth and gums for signs of inflammation, infection, or other problems. Next, plaque and tartar are removed from the gum line around the teeth and in between teeth using a metal scraper. The teeth are then cleaned using a high-powered electric toothbrush and gritty toothpaste to polish each tooth. Finally, the hygienist will expertly floss your teeth to remove any remaining buildup.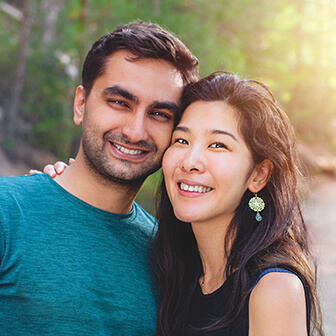 Does dental cleaning whiten teeth?
While dental cleanings are important for keeping your teeth and gums clean and healthy, cleanings do not whiten teeth. Contrary to popular belief, the color of a person's teeth does not necessarily indicate how healthy their teeth are. If you are looking for a way to make your smile a little (or a lot) whiter, ask our team about our professional teeth whitening services, or visit our teeth whitening page for more information.
Learn More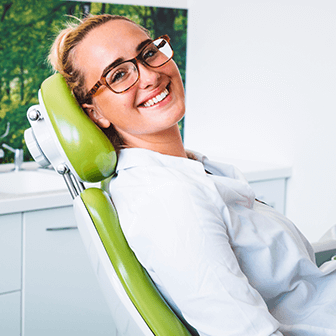 When is a deep cleaning necessary?
Deep cleanings usually refer to periodontal cleanings, which occur when plaque and tartar must be removed from the periodontal pockets that have formed underneath the gum line. This process is more extensive and thorough than a regular cleaning, as untreated periodontal disease can lead to more advanced problems like tooth loss or bone loss. If you do not have gum disease, visiting the dentist twice a year for a routine cleaning in addition to maintaining a good at-home oral care routine is usually enough.
Ready to schedule your next cleaning? We're ready to see you! Give our office a call today or use our online contact form to request a convenient appointment time.
Schedule Appointment